6 Procurement Trainings For Beginners 
There might be many procurement trainings for beginners that focus on building basic skills on various areas like fundamentals of sourcing, negotiations or cost management principles etc.
However a fundamental & introductory procurement training for beginners, needs to include all the above areas as part of a 'purchasing & procurement 101 training'.
Hence we divide this into 2 parts:
Part 1 is for those who are looking for comprehensive procurement trainings for beginners. We introduce 3 training programs that include multi-foundational skills for new procurement executives from sourcing, negotiations, cost management up to contract management, contract terms, operational procurement etc.
Part 2 is for those who are looking to build foundational skills on a specific area. We highlight 3 procurement trainings that focus on 3 specific core skills that new executives need - sourcing, negotiations, cost. 
These 6 procurement & purchasing trainings for beginners would serve the needs of (almost) all new aspiring procurement executives.

---
6 Procurement Trainings for Beginners - Summary
1. Certified International Procurement Professional (CIPP)
2. Fundamental Best Procurement Practices
3. From Tactical to World Class Procurement

4. Strategic Sourcing Fundamentals
5. Procurement Negotiations
6. Cost Management
More Details Below ...
Part 1 - Comprehensive Procurement Trainings for Beginners
The Ultimate Procurement Training & Certification Program for Beginners

CIPP is an Online Procurement Certification Program for those New to Procurement or less than 5 years Experience, looking for a holistic approach to build fundamental procurement skills & obtain an international certification. 
Retailing at $2,195 for 12 Months Unlimited Online Access, CIPP covers strategic sourcing, negotiations & legal aspects in procurement and fundamentals for contract management, strategy, contract terms, operational procurement and finance and cost concepts for procurement. 
---
Fundamental Best Procurement Practices Online Training
This is an Online Procurement Training for Beginners featuring award-winning High Impact E-Learning that Includes 3 Cutting-Edge Learning Tools:
This program is based on the premise that any procurement executive looking for an introduction to procurement trainings, needs to know how to source for suppliers, negotiate with them & achieve cost savings for the organisation. 
Retailing at $995 for 6 Months Unlimited Online Access, it Includes 3 Core Topics that any new & starting procurement executive needs to master to progress in his/her career.

Strategic Sourcing Fundamentals 

Procurement Negotiations

Cost Management
---
This 2 Days Class/Instructor-Led Training program while not strictly a procurement training for beginners, it's ideal for groups of 10 or more procurement executives within an organisation as it helps to align the whole procurement team towards practices generally viewed as leading to World-Class performance in procurement.
A very Hands On & Interactive training it includes 17  interesting case studies, interactive group exercises and ready-made templates, checklists and examples. 
More Details about From Tactical to World Class Procurement Training here ...
---
---
Part 2 - Specific Skill Building Procurement Trainings for Beginners
---
Retailing at $497 for 2 months unlimited online access, the Procurement Negotiations is a must have program for every buyer. It focuses on the ABC's of negotiations based on Harvard methodology, dedicated to buyers. Learn about win-win/win-lose negotiations, your negotiation style, planning, opening, issues to trade, zopa, batna, closing a negotiation and much more.
More Details About Procurement Negotiations Online Training Here ...
---
Retailing at $497 this program Shows Through Real-Life Scenarios & Simulations How to Achieve Lower Costs Across the Buying Cycle for Higher Profits. Learn about cost calculation, estimation, should cost analysis, Total Cost of Ownership (TCO) concepts, Value Analysis & Engineering & much more.
Includes 5 Scenario Based E-Learning Modules/E-Courses, 3 Micro-Learning & 6 Simulations
---
Why High Impact E-Learning Procurement Trainings for Beginners?
5 Cutting-Edge 21st Century Learning Tools & Methodologies:

Unlike other programs, all the above Online Procurement Trainings for Beginners, are built with the latest cutting-edge 21st century learning tools & methodologies at every stage of your learning process so that you:
First, Learn Concepts with:
Scenario Based E-Learning (20 to 30 minutes each course)
Second, Remember & Internalize that knowledge through:
Micro-Courses (5 minutes),
PDF Summaries for Reading (5 Minutes),
In-course Exercises (1 to 2 minutes) &
Finally apply what you learn in your day to day job and show improvements with:
Real-Life Simulations (10 minutes) 
All fully aligned with each other. Some might not grasp the big distinction that Simulations make. Here's an attempt to 'bridge' the gap. In the words of our clients ...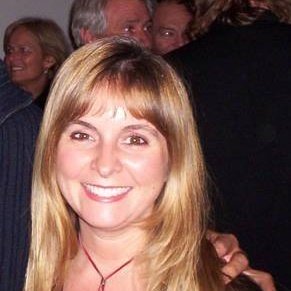 [online simulations] were helpful because they gave a few examples so I could apply the situations to our world easily and gave great tips along the way on how to use the tools. Applying a real situation to the simulation examples was great in helping me learn to apply the information correctly and with the greatest impact ... The examples were great as well.  
Karen Lawton - Buyer - Parkbridge Lifestyle Communities, Canada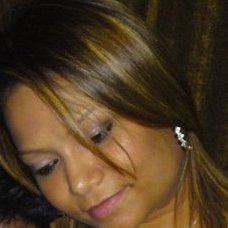 The simulations were tricky but good. … The example tests [in the simulations] were challenging … [and] by answering the simulations scenarios, it gave me an idea on how to tackle certain situations.
Schnelle Augustine - Buyer - Dubai Golf, UAE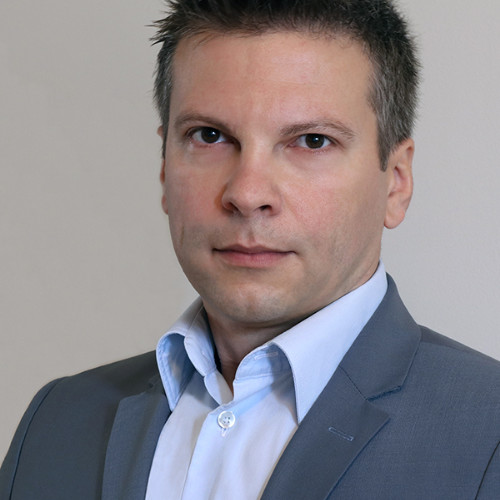 Very good balance between course content and additional knowledge and experience...  [I like] the practical examples - It was perfect for its purpose. All of it [e-learning] can be applied to my current job. 

Dimitar Stefanov Dimitrov - Service Delivery Manager - Telenor, Bulgaria
---
---
---