Practical & Real-Life Procurement Training Courses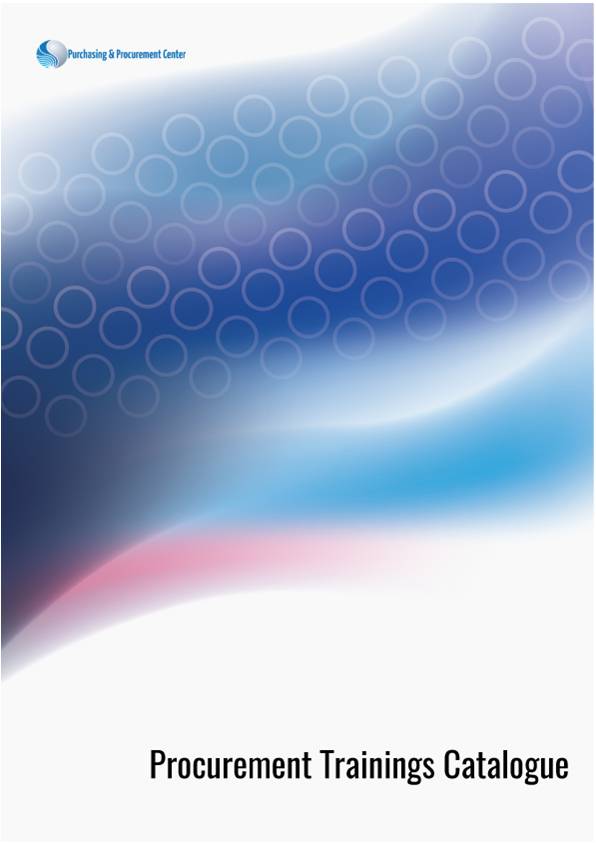 30 Plus Procurement Trainings that Cover Over 95% of Procurement Skills & Competences 
From Strategic Sourcing, Negotiations, Category, Contracts & Cost Management, Supplier Relations & More. With Expert Instructors Who "Been There, Done That"

For Priority Response Call Us at +1-312-300-8968
or
---
Titles of Procurement Training Courses Included in the Catalog:
Fundamentals of Procurement

Strategic Procurement Management

Leading & Managing In Procurement 

From Tactical to World Class Procurement

Procurement Strategy Development

Global Procurement Best Practices 

Mini MBA for Procurement

Best Practices in Public Procurement

Fraud Prevention in Contracts & Procurement

Finance Concepts for Procurement

7 Step Strategic Sourcing 

Expert Strategic Sourcing 

Implementing Global Sourcing 

Procurement Category Management 

Reducing Costs & Resisting Price Increases in Procurement 

Cost & Price Analysis in Procurement & Contracts

Leading Strategies For Competitive Bidding & Tenders

Best Practices in RFX & Tender Management 

Strategic Contracting

Innovative Trends in Technology Contracting 

Contract Administration: From Award to Completion

Contract Terms and Conditions

Supplier Relationship Management

Supplier Selection & Qualification

Supplier Certification

Supplier Performance Management

Supplier Risk Management

Procurement Negotiations Planning Strategies

Successful Procurement Negotiations

Advanced Strategies to Negotiate Lower Prices with Suppliers

Advanced Procurement Negotiations

Outstanding Customer Service for Procurement Professional
For Priority Response Call Us at +1-312-300-8968
or
---
3 Reasons Why Clients Select Us For Their Procurement Trainings?
Hands-On, Interactive & Practical Trainings!
Worth Your Money!
World Class Experienced Practitioners!
1. Hands-On, Interactive & Practical Trainings!
Our Training programs feature "best practice" knowledge & strategies that are practical, simple to use & flat out work. Participants absorb the learning & apply what they learn, through  interactive exercises, case studies, samples/templates and role plays. 

"I learned a lot of things today regarding software technology agreements & will be able to apply what I've learned at my job."

Procurement Director,
Twitter

"We especially enjoyed the practical examples and role-playing exercises used to illustrate the training concepts being taught." 


Corporate Director of Procurement & Sourcing Services,
Blue Shield Health Insurance Company

"Gained a great deal of understanding that is practical and not simply from books" 

Jonathan Cunningham, Subcontracts Manager,
Leighton Offshore

"Best practices based in industry business case that is practical and able to be applied."


Wendy Tan, Purchasing Manager,
Scania

"Very Practical training course [Cost Price Analysis] providing more insight on carrying out an effective procurement price/cost analysis." 

Leong Shiaw Mei, Procurement Project Specialist,
Xyratex (Part of Seagate)

"Frank, real, practical procurement experiences" 

Ranse Savit John Ahwang, Procurement Manager
JX Nippon Oil & Gas Exploration
2. Procurement Trainings that Are Worth Your Money!
"Value for money. [I liked best] knowledge of the trainer [Michael Gozzo], material provided during the training, case study, [and] simulation." 

 Joshino Rebello, Procurement Manager,
Chicago Maintenance & Construction Company

"Perfect! It's worth every penny! I wish I could attend earlier programs!" 

Duong Nu Quynh Nhu
Asian Procurement Manager - Invivo NSA Asia


"It's quite expensive but it's worth every penny." 

 Farah A. Zulkiflee, Business Development Executive,
Integrated Petroleum Services

"It's worth and go for it. If you combine materials, trainer and selected participants, it's worth every riyal paid. The ideas & application side makes this event valuable and worth the travel. After [the first] three days, I was amazed on the practical side." 

Mohammed . S. Haboudal, Procurement & Contracts Manager
Arabian Geophysical & Surveying Company (ARGAS)

"At the beginning I thought it is worth coming … but now after attending I am damn sure it is worth every penny." 

 Tariq Al-Zadjali
Head of Contracts - Oman Airports Management Company
For Priority Response Call Us at +1-312-300-8968
or
3. World Class Experienced Practitioners
All of Our Course Leaders possess professional certifications and are practitioners who have been in procurement leadership positions in their organization for decades & recognized as industry leaders. Here are three 3 of them …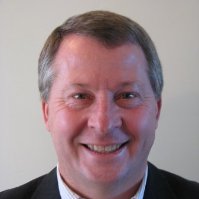 Mark Trowbridge - CPSM, MCIPS, Lifetime CPM. A True Procurement Expert Who has 30 years in the profession which include senior positions in the Financial, Airlines, and Manufacturing sectors; culminating as Director of Sourcing & Contracting Management for Bank of America, contributing to quarter Billion dollars in savings!

"In the world of [procurement] consultants, there are posers and there are those like Mark who came out of industry and are the real deal. He's the proverbial Swiss army knife of business partners who can strategically advise a CPO one minute and then work side-by-side with a buyer to negotiate a deal and button up a tight contract. He embodies 'been there done that' and can explain things in plain English, while making the content engaging with war stories and humorous anecdotes." 

 Pierre Mitchell - Chief Research Officer, Spend Matters

"Thank you for a terrific class. You [Mark] have excited and energized my group about procurement!  It was great to see you and know that someone with your knowledge is sharing it. I'm happy to say that my challenge is not going to be "what" but in which priority.  You are appreciated!! " 

VP & Director of Supply Management
World's Largest Property Management Firm

---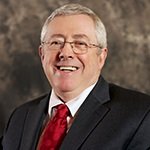 Robi Bendorf CPSM, MCIPS, Lifetime C.P.M., M.ED. Robi has over 35 years of procurement experience and he has conducted over 1,000 public seminars on procurement, contracts and supplier management topics for the Institute for Supply Management (ISM), Purchasing & Procurement Center, major universities, and numerous in-house seminars for industrial & services clients in the US, Asia & Middle East.

"He [Robi] is very knowledgeable and enlightened me with the right fundamentals of cost analysis." 
Amberina Gee, Procurement Specialist,
Prudential Services
"There were a lot of examples given and samples can be used in real life. Further, Mr. Bendorf's vast experience was informative and useful in putting things in context." 
Shahyzul Rahman, Counsel,
Attorney General's Chambers, Brunei
"[Robi is] One of the best instructors we had so far. Please join, the content of the training is excellent." 
Owen A. Rebollos, Senior Buyer,
Qatar Foundation
---
Michael J. Kolodisner - Certified Public Purchasing Officer (CPPO). Mike has won numerous awards including seven Excellence in Purchasing awards, two Distinguished Service Awards, and an Outstanding Agency Accreditation Award. He was the Chief Purchasing and Contracting Officer for the Metropolitan Water District of Southern California, the largest water in agency in the United States.  Before that he was Director of Administrative Services and Chief Purchasing Officer for Orange County, California.  Mike has done training and consulting for both Fortune 500 Companies and Public Organizations throughout the United States, Canada, Europe, Asia and South America.

"Excellent teacher – knowledgeable, energetic, and excellent material.  Great job!" 
Judith L., City of Cedar Rapids, Iowa

"I attended your training classes the last two days. The classes were very informative. You have a lot of experience, and are obviously very knowledgeable in these subject areas. I really learned a lot, and you really kept the audience interested with some good examples and humor." 
Tim K., City of Palo Alto

"Mike was excellent. He got everyone thinking and provided a very comfortable climate for interaction." 
Gail D., City of Coral Springs, Florida

"Mr. Kolodisner is the best instructor offered by NIGP to this point, knowledgeable and entertaining. I liked the instructor's use of exercises. They illustrated the learning points." 
Tom L., University of Victoria

---
For Priority Response Call Us at +1-312-300-8968
or
---
Another 3 Reasons Why We're the Right Partner for Your Procurement Trainings?
1. Tailored for Client's Needs! 
We review the client's needs through a Pre-Course Questionnaire (PCQ) to identify core challenges, issues & problems and incorporate answers to those problems during the course. 
2. Measure Training Effectiveness! 
We shall conduct a Pre & Post Assessment, to measure effectiveness of the program & improvement in the level of knowledge of each participant. 
"… To be honest, many of our employees … were active [ISM] members, and didn't want to go through "another" training course.  By the end of the week-long training, however, they gave the program [Strategic Procurement Management] great praise. Pre and post-training test scores also increased by nearly 40%, representing a significant increase in knowledge". 
Assistant Vice President & Director of Strategic Sourcing, Fortune 100 Insurance Provider
"I am pleased to report that the training program [Strategic Procurement Management] exceeded expectations. The pre and post examinations reflected a 42% mean increase in proficiency.  The procurement team's satisfaction level among internal clients has increased by 10%+.  Overall, [this] training program proved to be a very shrewd investment of time and resources."
Director of Corporate Procurement,
Top Five Global Technology Company
3. Learning By Doing!
Work Based Tasks are given to participants at the end of the program, outlining specific principle(s) they need to apply in their day to day job based on the outcomes of the program. 
"The training content and the many case study examples made the instruction come alive. The participant surveys indicated a high level of knowledge and best practice was received from the two presentations. It was especially-beneficial for my management team to have each participant make a formal presentation the day following their training session to outline techniques they intend to incorporate into the region's procurement cost-reduction strategy. Those presentations identified between $5 Million and $7 Million USD in saving opportunities. Thanks again for [an] excellent training."
Vice President of Global Procurement,
$6B Consumer Goods Producer
For Priority Response Call Us at +1-312-300-8968
or
Download Official Brochure with All 30 plus Procurement Trainings by Updating Your Contact Details Below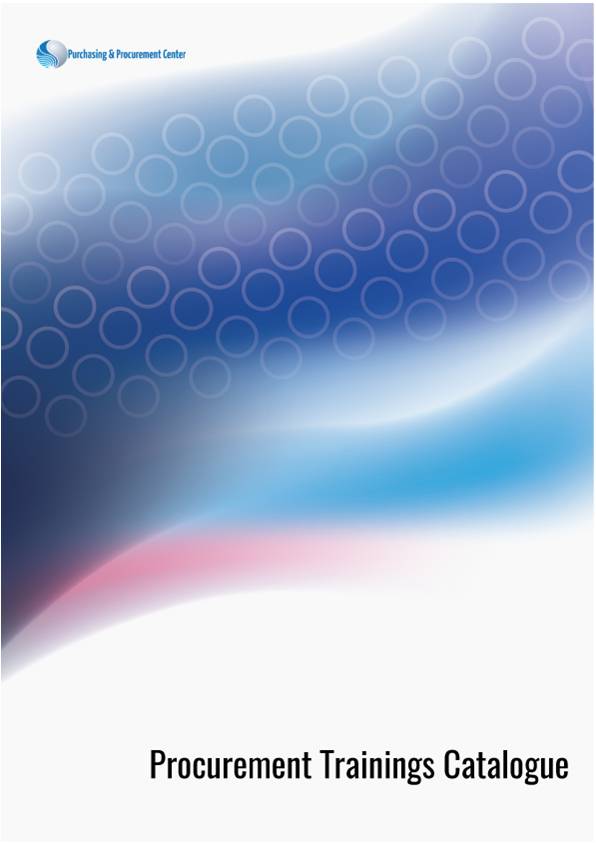 ---
Return from Procurement Trainings to Procurement Services
Return to the Procurement & Purchasing homepage