The Request for Proposal (RFP) Handbook
Free Digital Copy
The Best Request for Proposal Practices, Checklists, Examples, Guidelines & Regulations to Bullet-Proof & Solve Your Request for Proposal (RFP) Problems.
By Michael Asner - Leading Author for RFP Processes!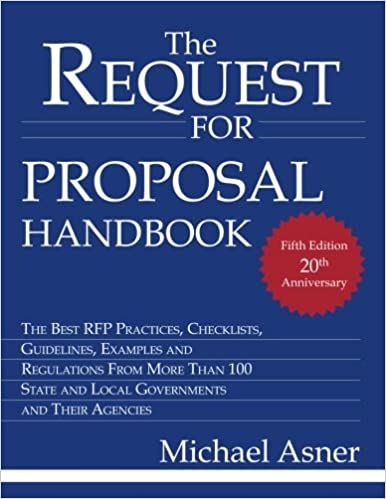 ---
Containing 600 pages, the RFP Handbook is the Trusted Reference for Procurement Professionals & Covers Issues Not Adequately Dealt with in Any Other Publications. These Issues Include:

This book leads the reader through the entire Request for Proposal (RFP) Process and provides best practices from more than 100 jurisdictions. These best practices have emerged as a practical strategy for building "fair, open and transparent" RFP processes.
While the Hard/Printed Copy of the Book Costs $170 on Amazon (if available), You Can Get a Free Digital Copy of the Book by Clicking the Button Below.
---