The Request for Proposal (RFP) Handbook
Free Digital Copy
The Best Request for Proposal Practices, Checklists, Examples, Guidelines & Regulations to Bullet-Proof & Solve Your Request for Proposal (RFP) Problems.
By Michael Asner - Leading Author for RFP Processes!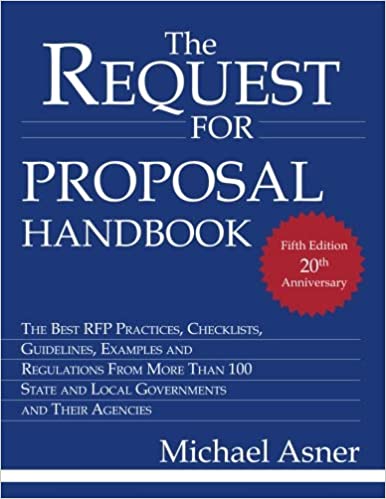 ---
Containing 600 pages, the RFP Handbook is the Trusted Reference for Procurement Professionals & Covers Issues Not Adequately Dealt with in Any Other Publications. These Issues Include:

Testing Your Evaluation Procedure Before Issuing the RFP
Using Risk as an Evaluation Factor
Using a "Fairness Officer" on High-Risk RFPs
Step-by-Step Narrative of an Actual Evaluation Procedure
Non-Numerical Evaluation of Cost
Using Past Performance Data in Your Evaluation
This book leads the reader through the entire Request for Proposal (RFP) Process and provides best practices from more than 100 jurisdictions. These best practices have emerged as a practical strategy for building "fair, open and transparent" RFP processes.
While the Hard/Printed Copy of the Book Costs $170 on Amazon (if available), You Can Get a Free Digital Copy of the Book by Clicking the Button Below.
---