THE PROCUREMENT MANIFESTO!
The Single Concept That Transforms Procurement Getters Into Strategic Buyers & Leads Them to Succeed in Their Careers!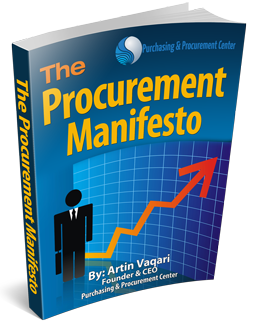 ---
Get Your Copy & Discover:
The #1 reason 80% of Procurement Executives struggle and fail

The strategies used by successful Strategic Buyers to build a successful procurement career!

Why CEOs Do Not See Procurement as Contributing to the Bottom Line?

Why Almost No One Pays Respect and Recognition to Procurement?

How to Get the CEO on Your Turf and Support All You Do?

The Biggest Problem 80% of Procurement Getters have (and They Do Not Realize The Have this Problem)?

How Strategic Buyers Get the Respect & Recognition They Deserve?