Buy 1 Free 1 
Negotiations Online Training Courses

If you Ever Wanted to Master & Become an Expert in Negotiations, Now is the Time!
With the Buy 1 Free 1 Offer, You Will Acquire Expert Skills in Negotiation With the Only 2 Programs that You'd Ever Need to Master Negotiations Skills!
Win-Win Procurement Negotiations

Cutting-Edge Online Training on Procurement Negotiations Shows with Real-Life Scenarios & Simulations How to Negotiate with Suppliers for Better Prices & Terms.
4 Hours of Online Learning - Equivalent to 16 Continuing Education Hours (CEH) which is 2 Days Class Training

5 E-Courses/3 Micro-Learning/6 Simulations

2 Months Unlimited Access
---
How Does it Work?
You Read it Correctly. Pay for the Lower Priced Program and Get for Free the Other Higher Priced Program.
After you Buy/Enroll for Win-Win Procurement Negotiations Here, You will Get a Confirmation Email.
Reply to that email and tell us that you enrolled with the Buy 1 Free 1 Offer and you will get access to Both Programs.
---
This Offer is Valid Only for the Next 4 Days. Once the Counter Below Hits Zero, the "Buy 1 Free 1" Offer for the Negotiations Programs Will be Gone!
Only items left in stock!
---
Not All Online Training/E-Learning is Equal!
Most e-learning is basic and should only be used as a support for classroom. Using latest technological developments, we have built High-Impact e-learning that is radically different than any other e-learning out there. And in comparison to classroom, this second generation E-learning is ...
More effective => you/your people will simply be trained better

More engaging => motivated people learn more 

Scenario-based => 86% of people will apply what they learn
That is a game changer in the market for e-learning. Upskill yourself/your team up to expert levels, at a fraction of the price, yet within 30 minutes & with higher learning effect than classroom.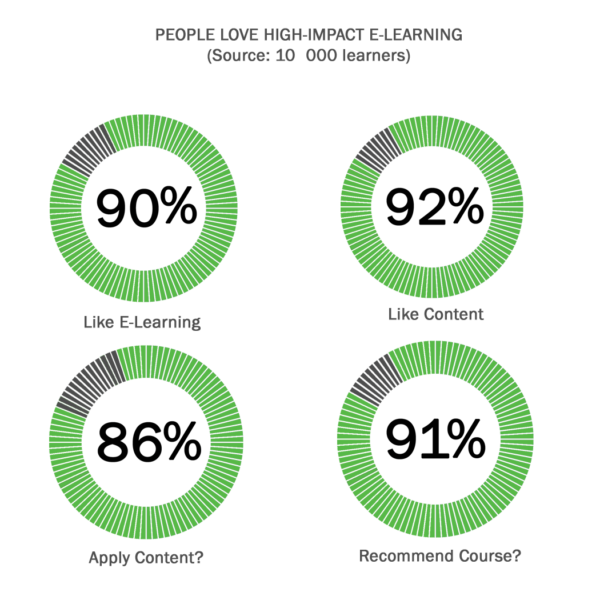 No Fluff, No-NonSense, Non-Academic Learning. With 3 Cutting-Edge, Practical Learning Tools & Methodologies:
1. Scenario Based-E-Learning

2. Real-Life Simulations
3. Micro-Learning
Ensuring You have a real-life experience & providing Effective Learning You can Use at Work.
---
Follow/Shadow the Negotiations Expert

Imagine if you could shadow an expert, look how he/she is applying ...
In real-life scenarios with suppliers and stakeholders
Best practices in a simple, structured way. 
Using a hands-on easy-to-understand language
What do you think, would that help to learn more effectively?

That is how the scenario base e-learning for both Negotiations courses have been designed.

---
Win-Win Procurement Negotiations
Summary of Content:
Course - Win Win Lose Negotiation

Course - Negotiation Preparation

Course - How to open a Negotiation

Course - How to bargain

Course - Closing a Negotiation

Course - Negotiation Tips

Microlearning - BATNA

Microlearning - Critical Issues

Simulation - Negotiation Preparation

Simulation - Conducting the Negotiation

Simulation - Negotiation Serious Game
Length & Price:

Summary of Content: 
MicroClass - Game Theory
Course - Game Theory
Simulation - Game Theory
MicroClass - Bias in Negotiations
Course - Biases in Negotiations part 1
Course - Biases in Negotiations part 2
Simulation - Avoid bias in a decommissioning negotiation
Simulation - Use cognitive bias in your favor
MicroClass - Using Emotional Intelligence to influence stakeholders & suppliers
Course - Using NLP to influence stakeholders part 1
Course - Using NLP to influence stakeholders part 2
Simulation - NLP Improve yourself
Simulation - NLP Resolve Conflict
Simulation - NLP Influence Others
Length & Price: