Answering 6 Difficult Negotiation Questions  From Suppliers 

E-Learning Sample
This 1 minute 40 seconds free e-learning sample shows actual best-practice scripts to answer 6 common & difficult negotiation questions that suppliers are trained to ask every buyer.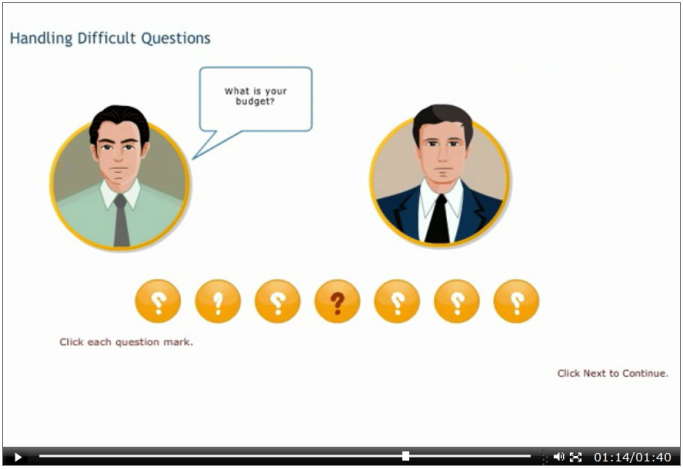 Here are the other 6 questions/statements you'll find the answer to:
What is Your Budget?
How Much Discount Are You Expecting?
This is My Final Offer!
Is This What You Are Looking For?
How Many Other Suppliers Are You Dealing With?
We are Not Interested in Selling to the Lowest Price
Free To Watch Immediately after you update your contact details.
Other Related Content to Purchasing Negotiations
---
Video-On-Demand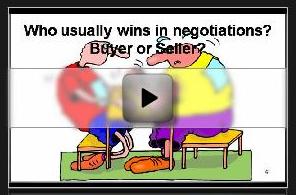 E-Learning Sample
Handling Difficult Supplier Questions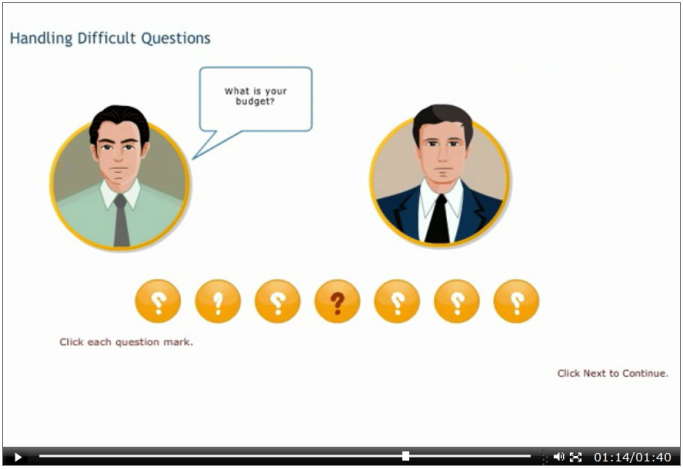 Training Program
Advanced Procurement Negotiations