Procure-to-Pay P2P Software Accelerating Rise!

Over 80% of companies still handle their Procure-to-Pay (P2P) cycle manually, according to a procurement insights survey conducted in 2020. This is equivalent to cutting down a tree with a knife. Sure, it'll get the job done, but it's not the best tool for the job, as there are effective ways to do this.
P2P processes that are manual and paper-intensive present a slew of issues, including inefficiency, a lack of spend visibility, and the failure to maintain contract enforcement, to name a few. Today's procurement leaders are still searching for ways to cut down costs and save money by improving productivity.
Global supply chains were severely disrupted as the world responded to the COVID-19 pandemic. When businesses struggled to manage their supply chains, the value of sourcing and purchasing jumped to the forefront of their concerns.
Many companies, especially those classified as 'critical businesses' were under pressure to keep supplying services and goods amidst a supply chain breakdown. For others, the disruptions exposed flaws in their procurement plan, which they are now attempting to address. Not only did businesses have to deal with the coronavirus's impact on procurement, but they had to do so when adjusting to a large number of employees working from home in many cases.
P2P software, also known as procure-to-pay software, focuses on automating the entire P2P cycle by providing efficient control at each level. So, it doesn't matter if you're working remotely. It allows data to flow freely, making the system resilient to any pandemic there is. It's an integrated system that ties procurement and accounts payable together to speed up the process, ensure consistency, and save money and time. Here's 5 Ways how using P2P software can help.

P2P Software Ensures Enhanced Visibility into Your Supply Chain!
A P2P solution offers real-time visibility in the supply chain, allowing both consumers and suppliers to keep track of processes. This is a crucial field in which a procure-to-pay software can assist. It allows you to have full control over the buying process. Using purchasing software tools makes your sourcing and procurement process even more straightforward, allowing you to gain more control over your supply chain management.
Gaining a better understanding of your supply chain will help you figure out which of your suppliers hasn't been able to meet your company's demands. Regardless of whether they can control or not their situation, they should at least be able to provide you with visibility into the condition of their supply chain, and by extension, your supply chain.
It's important to understand not just where you get your materials, but also where your suppliers get theirs. When you collect more details, you'll be able to see which suppliers you can trust and which won't be able to survive when times get tough.
P2P Software Helps Build Better Supplier Relationships!
Suppliers want to provide open lines of communication with their customers. This is very essential especially with work going remote as in the case with Covid-19. The more information they have, the better. The best procure-to-pay strategies improve visibility into the supplier-buyer relationship while also lowering transaction costs.
Supplier portals in a P2P network enables the suppliers to now make informed decisions. Goodwill grows as invoice exceptions and disagreements are resolved more quickly. Having a single, unified hub for communication and data management allows for more efficient cooperation with vendors, fewer misunderstandings, and a positive sense of mutual endeavor.
Additionally, automatic monitoring of crucial key performance indicators (KPIs) for suppliers, makes it easier to find the best vendors and streamline the supply chain while maintaining critical products and assistance. 
You can use your automated P2P software to spot patterns in your procurement method and avoid common oversights. Perhaps you've noticed that the majority of your suppliers are based out of a particular region. In that case, you may want to expand your supplier base to include suppliers from other parts of the globe. If the supply chain in some regions breaks down, this will help reduce the chance of the business being fully cut off. 
P2P Solution Helps in Decision-Making!
On-demand reporting features are available with robust P2P solutions. Companies can gain greater control over cash flow and working capital by using the real-time and historical data given. Identifying key procurement considerations such as peak demand times, possible production difficulties, or the most dependable suppliers provides more background and information for more efficient planning and decision-making.
P2P software gathers, organizes, and serves the data on demand, backing it up in the cloud and making it accessible on your computer or tablet whether you're in the workplace or on the other side of the world. It's much easier to build reliable and full financial estimates, production and revenue predictions, and audit trails when you have real-time access to and total visibility of all your transactional data.
As a result, retrieving data on a specific supplier or transaction becomes simpler for procurement practitioners. Rather than having to go through all of the files and records, they will get the data right away. The cloud-based framework can also have limited permissions and encryption, allowing for several levels of role based access. It can also send out automatic alerts when purchase requests are pending or need to be approved.
P2P Software Helps with a Superior Catalog Management!
Thousands of contract documents may be held by a company, but only a few supplier catalogs may be. Frequently, companies tend to purchase a particular item from an established supplier with whom they have already placed an order. However, even though the contract for a prior order is available with the supplier, the catalog is often unavailable. In other situations, locating the supplier's old contract among thousands of other contracts becomes extremely difficult.
Procurement professionals may use automated procure-to-pay software to link it to their contract management system and store contracts in the absence of a supplier's catalogs. Also without a catalog, such software enables procurement practitioners to retrieve information and historical costs of previous orders from a specific supplier.
Achieve Greater Efficiency with a P2P Software!
Many of the risks associated with manual processes are caused by bottlenecks, human errors, and general inefficiencies in process and approval workflows. Procure-to-Pay process automation reduces the time spent on manual processes and can also improve the efficiency of existing automated processes.
Invoicing is the most common source of problems for multinational businesses. In most cases, invoice preparation is checked and accepted manually. This method is not only time-consuming, but it can also result in early payment discounts or late payment fees not being received. You can remove the need for manual rerouting of approval requests, achieve faster turnaround times, improve purchase order processing, and shorten supplier lead times, as well as monitor and approve exceptions, by properly configuring the workflows.

Conclusion!
In traditional companies, the P2P process is lengthy, time-consuming, and exhausting. The procedure begins with requirement preparation, followed by an RFQ, vendor collection, purchasing order, goods receipt, order, and goods evaluation, payment invoice, and reporting.
Manually going through all of these steps can be time-consuming and error-prone. It would be difficult for any organization to overlook the presence of procurement in the post-pandemic business environment. Procurement professionals should expect to play an increasingly important role in a company's future plans. If your company hasn't yet invested in digital transformation now is the time!

---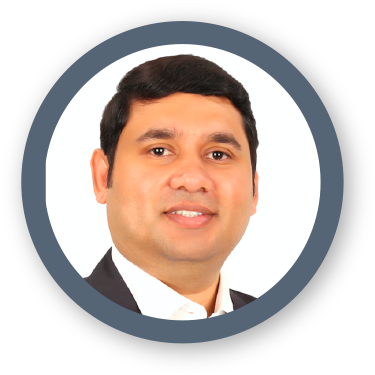 About the Author
Mohammed Kafil is a certified procurement consultant who has been coaching companies to establish resilient digital procurement operating models for over a decade now. With Kissflow Procurement Cloud, a flexible procurement software that streamlines end-to-end procure-to-pay,  Kafil helps medium and large enterprises with their digital transformation projects. In the recent past, he has also worked with Fortune 500 companies to implement platforms like Coupa, Ariba, Ivalua, and BuyerQuest.