PROGRAM SATISFACTION
Participants who attended this course previously were highly satisfied at 84.6%.
Program Satisfaction = 84.6%.

Ok.Wonderful, best Trainer for Procurement. 90% meet my expectation

Vice President,
PT. Bank UOB Indonesia.
PROGRAM SUMMARY
Supply management is becoming more challenging every day with most organizations demanding and expecting purchasing and procurement personnel to provide leadership abilities and management skills directed at bringing their performance to World-Class status.
World-Class Procurement Operations bring significant annual total cost improvement, significant strategic value added, and strong recognition to the function and those in it. Yet according to many studies, most organizations must significantly improve their supply management operations in order to provide the continuous improvements needed to win and earn profits in today's very competitive market place.
This fast paced seminar is designed to explore areas of leading and managing the procurement organization toward procurement best practices so that participants can successfully implement the strategies necessary to make purchasing a recognized core competency of their organization.
PROGRAM PAYBACK
Understand The Essentials for Leadership Success
Difference between Managing and Leading
Setting the Direction for World-Class Supply Management
How Minding the Gap Results in a Strategic Plan?
Best Practices Categories in Strategically Focused Sourcing Operations
Professional Standards of Ethics
Key Performance Measurements
How To Develop A Strategic Sourcing Plan?
WHO SHOULD ATTEND?
General Managers, Directors, Managers and Professionals in Purchasing, Procurement, Materials, Supply Chain.
All other Managers and Professionals interested in lowering total cost and increasing productivity and profit contributions from better procurement operations.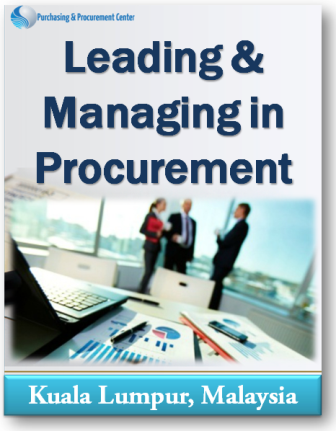 Download the Program Booklet
TRAINING METHODOLOGY
Participants will increase competencies through a variety of instructional methods including lecture by an experienced practitioner and consultant, individual and team cases, and group discussions covering the many topics presented in the seminar.

Its provide more insight on how to be better leader. At the same times, tools & mindset.
Assistant Purchasing Manager,
DSG (M) Sdn. Bhd. Malaysia

SOME OF OUR CLIENTS ?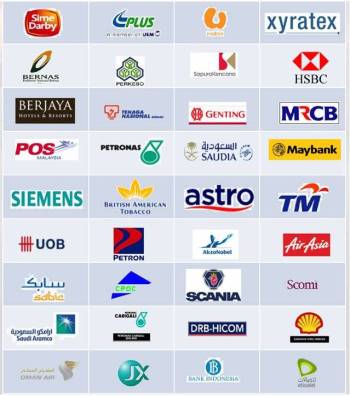 If this is not the exact seminar you are looking for, click here to find out more purchasing & procurement seminar.