PROGRAM SUMMARY
The old saying "An ounce of prevention is worth a pound of cure" is particularly applicable to procurement activities where fraud and corruption can raise not only the costs and risks of doing business but also jeopardizes the reputation of the organization and even the safety of employees and the general public. This seminar is intended to focus on the extremely important issues of the prevention of fraud and corruption by employees and suppliers in contracting and purchasing activities.
PROGRAM PAYBACK
Upon completion of this seminar, participants will know:

15 stages in the procurement process where fraud can occur
60 types of internal fraud related to contracts and purchasing
Professional standards of ethical and professional conduct
Over 50 types of external fraud in contracts and purchasing
Over 15 commonly defined causes of Corruption
Using Anti-corruption policy statements & contract clauses
7 Major Steps in Effective Prevention
6 questions to assist in Fraud Detection
Potential Warning Signs
WHO SHOULD ATTEND?
Managers involved in projects, contracts, purchasing, operations, maintenance, engineering, quality, finance, and other company activities that expose them or their staff's to contractors and suppliers where there is a potential for fraud to occur. 
TRAINING METHODOLOGY
This seminar will combine a variety of instructional methods including lecture fraud and by an experienced practitioner and consultant, exercises, and group discussions covering participants' current practices and actual examples of corruption.
Organizational Impact
The organization will benefit by:
Reduced cost of Purchased material & services
Improved Supplier Performance
Employees with greater knowledge on fraud prevention
An improved reputation for ethical conduct
Personal Impact
Attendees will gain by participation in this program as a result of:
Increased skill sets in fraud prevention
A greater sense of Professionalism
Knowledge of World-Class purchasing practices to reduce fraud
Increased knowledge of standards of ethical and Professional Conduct
Increased recognition by the organization due to improved performance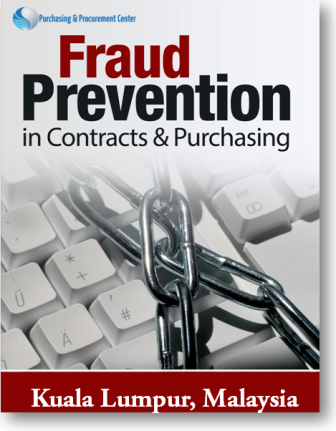 Download the Program Booklet

Very practical training course that provides more insights on carrying out an effective procurement price / cost analysis.
Procurement Project Specialist ,
Xyratex (M) Sdn. Bhd.

SOME OF OUR CLIENTS ?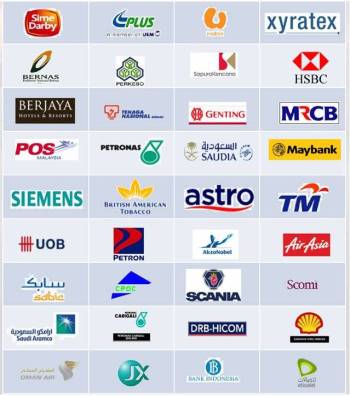 If this is not the exact seminar you are looking for, click here to find out more purchasing & procurement seminar.