PROGRAM SUMMARY
The supplies of MRO's (Maintenance, Repair and Operations or Overhaul) items are critical to ensure the effective operations in many industries, for example, Utilities, Oil and Gas production, etc. Here essential spare parts are needed to ensure the continuity of production and are therefore considered by some organizations as being indirect purchasing.
 
MRO's however need managing from many perspectives; for example, the inventory and stocking policies, the purchasing and buying perspectives and the warehousing and storing aspects. This seminar will cover all of these topics including how to optimise the inventory holding to ensure that too high levels of inventory are not held with the attendant increases to costs and product obsolescence.

PROGRAM PAYBACK
Understand the full process involved in the MRO purchasing and become a Master Buyer for MRO items by learning best practices, especially:
Understand and implement the essential tools for managing MRO items chain
Make needed changes to methods to improve customer service whilst achieving reductions in costs and inventory holding
Eliminate wasteful costs
Avoid those internal problems that limit performance
How to analyse MRO stock and inventory?
Understand the role of inventory in the supply chain
Balance cost and service requirements
Examine the link of MRO items in the company supply chain operations and activities
Identify and Understand key performance indicators
WHO SHOULD ATTEND?
Those who directly or indirectly manage MRO or Indirect Materials;
Those non MRO people who need to gain an awareness of the issues and key drivers of such items;
Inventory, Production, Stock, Supply Chain, Logistics, Warehouse, Distribution Supervisors and Managers
Owners, Operators and Directors of companies who hold MRO items
TRAINING METHODOLOGY
Participants will increase competencies through a variety of instructional methods including lecture by an experienced practitioner and consultant, individual and team cases, and group discussions covering the many topics presented in the program.
Get full details about this Effective MRO Purchasing training sent to your email immediately after you enter your contact details on the right.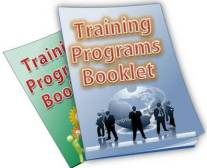 Download the Program Booklet
---
An email with the course details will be automatically sent to you within minutes.
Don't want to fill out the form?
Email Us: info@purchasing-procurement-center.com and we'll email you the details by the next business day.
OR - Call Through Skype (Click Below)
OR - call us at: +603 7665 2035 during regular office hours
We will never sell, rent or exchange your details to any 3rd parties.
---