Global Procurement Best Practices

TBA, Dubai UAE
This program is not currently available, if you have a group of 8 or more people for this program. Contact us for full details.
PROGRAM SATISFACTION
Participants who attended this course previously rated their satisfaction at 80%. 
Program Satisfaction = 80%.

Interaction with trainer and his presentation skills inside the course highly valuable and efficient. Content is rich and highly efficiently.

GM Supply Chain,
Siemens Limited, Saudi Arabia
PROGRAM SUMMARY
What makes an organization best in class? The answer can vary with each company, but there are practices that many leading companies are adopting. You will learn key practices that have been employed in a variety of industries and locations, which offer a systematic approach for measuring the effectiveness in building a best in class procurement group.
 
Even if you have implemented some of these practices, the insights and examples presented will serve to validate your current strategy. Understanding more about these practices will aid you in selecting the additional ones to move you closer to a best in class enterprise.
PROGRAM PAYBACK
How to initiate an assessment of your posture relative to best practices
Enterprise alignment in conjunction with strategic direction
How to employ effective tactics that will win stakeholder engagement
Utilizing certain technologies to enhance capabilities and proficiency
Establishing relationships with key suppliers
Application of total cost of ownership (TCO) and not price
Using a structural application to fit multi – national supply requirement
Initiating the appropriate level of control to ensure accomplishment of results
Minimizing risk via a systematic and collaborative approach
What are the steps involved in employing strategic sourcing
How to employ Total Cost of Ownership (TCO)?
How to achieve an inventory level that will reduce inventory?
How to determine procurement/supply organization to fit most situations
How to address change – get good change?
How to reduce lead time with your supplier?
How to identify non-value added activity – in Purchasing and at your suppliers?
WHO SHOULD ATTEND?
General Managers, Directors, Managers and Professionals in Purchasing, Procurement, and Supply Management
Materials, Contracts, Projects, Maintenance, Operations, and Financial Managers and,
All other Managers and Professionals focused on Strategic procurement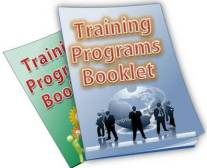 Download the Program Booklet
---
An email with the course details will be automatically sent to you within minutes.
Don't want to fill out the form?
Email Us: info@purchasing-procurement-center.com and we'll email you the details by the next business day.
OR - Call Through Skype (Click Below)
OR - call us at: +603 7665 2035 during regular office hours
We will never sell, rent or exchange your details to any 3rd parties.
---
TRAINING METHODOLOGY
Participants will increase competencies through a variety of instructional methods including lecture by an experienced practitioner and consultant, individual and team cases, and group discussions covering the many topics presented in the program.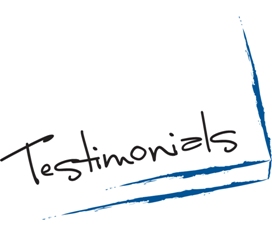 Interaction with trainer and his presentation skills inside the course highly valuable and efficient. Content is rich and highly efficiently.
GM Supply Chain,
Siemens Limited, Saudi Arabia

SOME OF OUR CLIENTS ?

If this is not the exact seminar you are looking for, click here to find out more purchasing & procurement seminar.