Advanced Supplier Management
TBA – Dubai UAE
This program is not currently available, if you have a group of 8 or more people for this program. Contact us for full details.
PROGRAM SUMMARY
This program will focus on advanced methodologies for mastering the entire supplier management lifecycle.  A more advanced approach will be covered whereby the focus will not only include best in class supplier management practices post contract (the traditional focus for supplier management) including performance management, management of breach, balanced score card development, supplier business reviews, and breakthrough methods to drive supplier continuous quality improvement, but will also focus on critical and highly overlooked aspects of the supplier management lifecycle that begin at the SOW stage, with the case being made that failure to design the SOW/Specs, RFQ/RFP, and contract for performance results will results in far greater effort and energies expended by purchasing in the post contract stage, in return for far lesser results. 
 
This shift then creates a purchase scenario where supplier performance results can be enabled on the front end of the purchasing process, with these capabilities then carried through the supplier management life cycle for world class TCO, quality, supply management, and overall business results, with far less purchasing time allocation expended in the process.  
 
The net result is that purchasing professionals will be empowered with more powerful supplier management skills, a higher performing supplier base with far fewer excursions, and more time on their hands to focus on other valued activities that enable career and income growth in the purchasing profession.
PROGRAM PAYBACK
How to write the SOW, specifications, and supplier selection criteria in the RFI/RFP differently, to shift from buying goods and services to buying performance results, so that the accountability for results is shifted to the supplier
How to write a contract to enable supplier performance and prevent performance excursions?
How to develop a balanced score card in support of supplier business reviews?
Setting up and managing successful supplier business reviews for supplier continuous quality improvement
How to write pre-defined remedies for supplier performance breach so that all predictable excursions have clear cut remedies and do not result in purchasing emergencies?
How to use balanced score cards to drive performance based business allocation in dual and multi-sourcing scenarios?
Have suppliers take ownership for their own success, from balanced score card updates to supplier business reviews
How to structure the supply base into three tiers - recognizing how these tiers should be treated differently in every aspect of purchasing for maximum results
Using leveraged methodologies on only 1 – 5% of the supply base, while positively influencing 90 – 95% of total expenditures. 
Get full details about this Tender Management training sent to your email immediately after you enter your contact details on the right.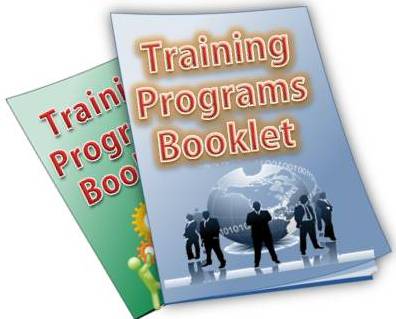 Download the Program Booklet
---
An email with the course details will be automatically sent to you within minutes.
Don't want to fill out the form?
Email Us: info@purchasing-procurement-center.com and we'll email you the details by the next business day.
OR - Call Through Skype (Click Below)
OR - call us at: +603 7665 2035 during regular office hours
We will never sell, rent or exchange your details to any 3rd parties.
---
WHO SHOULD ATTEND?
Buyers, Purchasing Planners, Commodity Specialists/Managers, Supplier Managers, Purchasing Supervisors/Managers, Purchasing Directors, Supply Line Managers, Contract Managers, Supply Chain Specialists/Managers
Business partners of the purchasing department (customers, finance, etc)
Sales professionals who wish to better understand purchasing strategies of their customers

TRAINING METHODOLOGY
Participants will increase competencies through a variety of instructional methods including lecture by an experienced practitioner and consultant, individual and team cases, and group discussions covering the many topics presented in the program.
SOME OF OUR CLIENTS ?

If this is not the exact seminar you are looking for, click here to find out more purchasing & procurement seminar.